USANA Health Sciences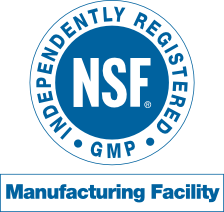 USANA Health Sciences develops and manufactures high-quality nutritional supplements, healthy weight-management products, and personal-care products, which are marketed by independent Associates in 18 international markets. Since its inception in 1992, USANA has achieved many milestones, received several prestigious awards, and earned recognition from a host of industry experts.
USANA Health Sciences is one of America's leading companies in the field of health and nutrition. USANA helps improve the lives of thousands of people around the world in two ways:
Superior product lines that customers can always trust
Innovative network marketing program that offers a fair and balanced compensation plan for both the average and ambitious USANA Associate
Mission statement
To develop and provide the highest quality, science-based health products, distributed internationally through network marketing, creating a rewarding financial opportunity for our independent Associates, shareholders, and employees.
The Science
USANA is committed to nutritional research and development. That's why we have a group of in-house experts dedicated to the latest scientific findings and clinical studies. USANA is also committed to research partnerships with nutritional experts and consults regularly with our Scientific Advisory Council—a group of independent health-care professionals dedicated to helping USANA create the best products possible.
USANA's world-class scientists review the latest scientific literature and clinical studies on important nutrients, vitamins, minerals, and phytochemicals. They also test the potency and purity of every USANA product to ensure complete and balanced formulas. USANA scientists come from varying fields of expertise, and most have published numerous papers in their careers.